SENSUALITY, POETRY, INTELLECT BEAM FROM DONNA MINTZ'S GOLDEN EX ASTRIS
"Sensuous in the extreme, Ex Astris is also exceptionally intellectual. This combination is part of what makes it such a high point in this exhibition season."
Image: Donna Mintz, Reliquary for All Those Words, 2018-2019, oil, collage of personal and found papers, composition gold leaf, and mineral pigment on canvas, 61.25 x 61.25 in.
Geometry, Visual Play In Tipping Point Illustrate Giant Leap For Painter Don Cooper
"I have little doubt that many viewers won't find dimensionality in these paintings at all, but most find them compelling in ways they find difficult to define. This is because the particular color combinations and unusual uses of familiar geometric forms create an effect that is ultimately unsettling but in a way that is profoundly pleasing. This work ought to be analyzed at leisure, in some other context, because it raises or touches on major issues of aesthetics and how perception is framed by prior assumptions and present expectations."
image: Don Cooper, Falling Open, 2018, Acrylic on canvas, 24 x 30 in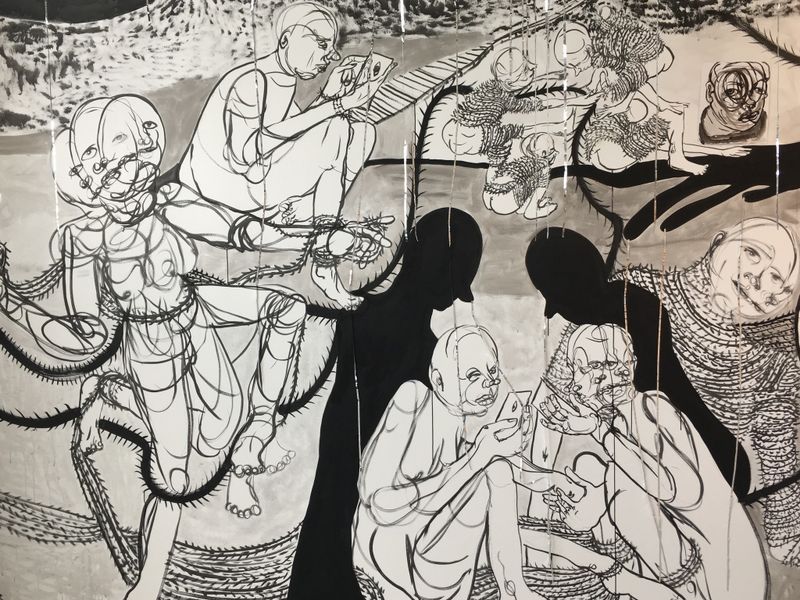 The sensual landscape of William Downs, where gender and time feel totally fluid
"Small figures defined by supple, calligraphic line coexist with larger ones in solid black silhouette. Scale, gender, purpose and time all feel fluid here. The imagery, some of which emerged during the Atlanta artist's session in a sweat lodge, is dream-like, an open-ended parable composed in song."
image: A Soft Place to Lay by William Downs, 2019. Ink wall drawing
Rocío Rodríguez Retrospective At MOCA GA Is Titled Thirty Years, But It Feels Timeless
MOCA GA's space affords movement, so viewers can decide where to start. There's a delightful uncertainty about where Rodríguez's first stroke begins and the last ends, which is almost antithetical to the high-speed video. One of the more fascinating aspects of Thirty Years is the perception that Rodriguez's journey is one of exponential possibilities. Even the boundaries of paper can't confine it. The journey only grows livelier in time, with time."
Image: Rocío Rodríguez, October 2, 2016, 2016, Pastel and oil pastel on paper, 18 x 24 in
William Downs in Los Angeles and Philadelphia
William Downs has two solo shows in the New Year. The first, at Grizzly Grizzly Gallery in Philadelphia, is titled Standing on the Verge of..., opens January 4 and runs through January 27. He will also be showing at Chimento Contemporary in Los Angeles in February.
image: installation shot of Standing on the Verge of...
Pinkney Herbert at MacDowell Colony
Pinkney Herbert will be painting and drawing at the MacDowell Colony as a resident through the end of December. His residency began at Thanksgiving. The MacDowell Colony is located in Petersborough, New Hampshire and has been an arts community since the early 1900s.
image: Pinkney Herbert, Scarlet, 2018, Oil and digital print on wood, 60 x 60 in.
Martha Whittington at Texas A&M Corpus Christi
Martha Whittington's show, Line of Sight II, which ran November 5 - December 7 at Weil Gallery on the Texas A&M Corpus Christi campus, was recently featured on the college's website. See photos from the artist's talk here and an article about the show here.
image: Martha Whittington, Line of Sight II, installation view courtesy of Texas A&M University, Corpus Christi
Krista Clark and William Downs Artadia Awardees
Krista Clark and William Downs were both chosen as Artadia Atlanta 2018 Awardees. The Artadia award is an unrestricted $10,000 grant. Artadia is a national non-profit organization that supports visual artists with unrestricted, merit-based awards followed by a lifetime of program opportunities. Clark and Downs were chosen out of over 200 applicants.
image: Krista Clark, New Horizons, 2018, Paper, construction fencing, and insulation, 25.5 x 25 in.
Kelly Kristin Jones selected for Multiple artist Residencies
Kelly Kristin Jones was named a HATCH Projects 2018-19 Artist in Residence in Chicago. HATCH Projects is a yearlong, juried incubator for contemporary Chicago artists and curators that strives to support an ecology of curatorial and artistic practice. Jones will also participate in residencies at MASS MoCA, MakeRoom in Minneapolis, and LATITUDE, a non-profit which operates a community digital lab in which residents have full access in exchange for sharing their insights/creative methods.
image: Kelly Kristin Jones, Untitled (Monument 2), 2018, Archival pigment print, 40 x 30 in.
Rocío Rodríguez Receives Anonymous Was A Woman Award
Rocío Rodríguez was among nine other women artists over 40 years of age who were recently awarded an unrestricted $25,000 grant. The grant, which is called Anonymous Was A Woman Award, is given in recognition of an artist's accomplishments, artistic growth, originality, and potential. The Award is by nomination only.
image: Rocío Rodríguez, Double X, 2017, Acrylic on canvas, 62 x 76 inches
Namwon Choi and Yanique Norman at Gallery 72
Exhibition dates: Nov. 29, 2018 to Jan. 31, 2019
image: Yanique Norman, Interesting Woman, Suite I: Quashie Silences, 2018, 22 x 30 in., gouache and graphite on paper
cheryl goldsleger in Enigma²
two person Exhibition, campus gate art gallery, young harris, georgia, October 6 - November 2, 2018
A drawing of Goldsleger's, titled Association, was also chosen as the frontispiece for the book Place in Modern Jewish Culture and Society, Volume XXX, edited by Richard I. Cohen, Oxford University Press, which was published this September. Additionally, over the summer the Georgia Technology Authority acquired a work by Goldsleger titled Navigation.
Ilene Sunshine in A Ce Moment
Solo Exhibition, Latuvu gallery, Bages, France, October 4-November 10, 2018
Ilene Sunshine's work is on view in Bages, France at the gallery Latuvu, where she has been an artist-in-residence since mid-September. The show, titled A Ce Moment, includes installations and a series of two-dimensional works on handmade paper suspended from the ceiling.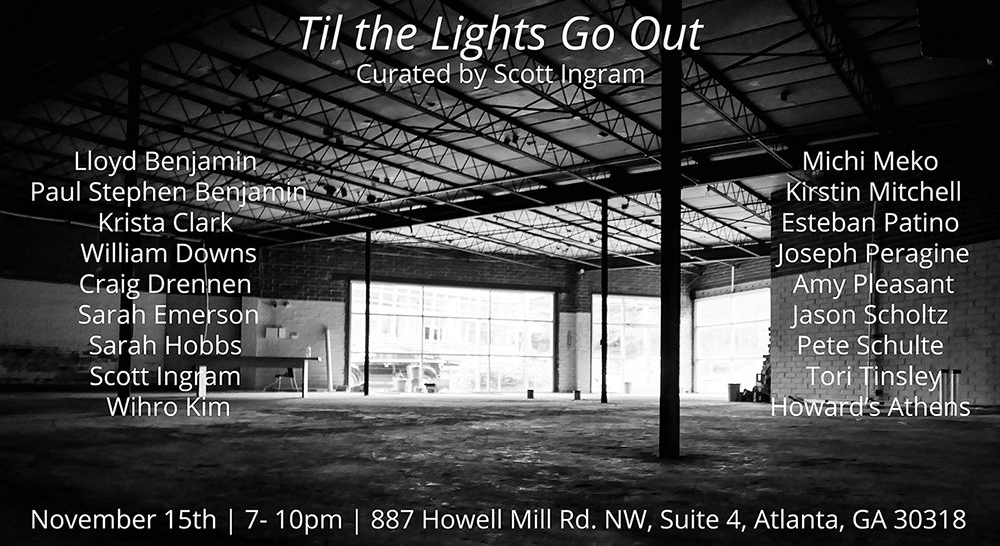 Krista clark, william downs,kirsten mitchell, And estaban Patiño in til the lights go out
group exhibition, hathaway gallery, atlanta, georgia, November 15-ongoing
Kelly Kristin Jones In Rule Breakers
Online Article, Don't Take Pictures, October 15, 2018
"The photographs have an eerie quality, fragments and digital debris of the process depict the deep wounds of the country's history. Active debates regarding the removal of these monuments continue to mark and morph the landscape and keep a nation divided. Jones's deliberate choice of Photoshop technique is about the language we use to progress forward but references a history of disagreement of what that progress looks like."
–Frances Jakubek

mark Leibert's painting festured in atlanta homes and lifestyles magazine
november 2018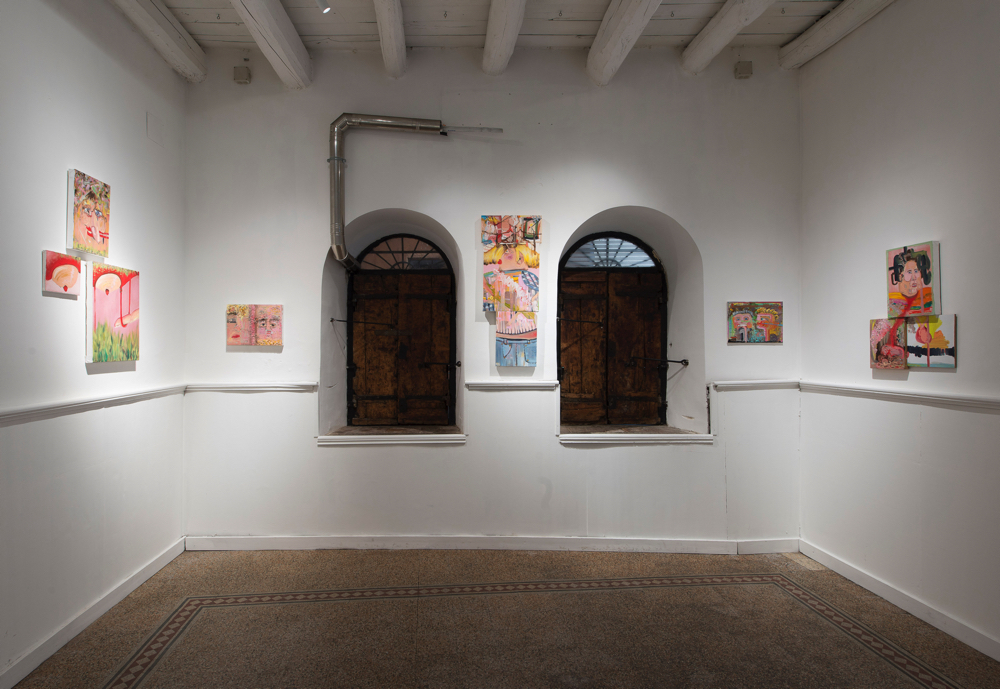 amber Boardman in three group exhibitions:

We Are, postmastersROMA, Rome, italy, November 10-December 1, 2018
Personal Best, Verge gallery, university of sydney, Australia, November 8-December 15
Beyond Reason, QUT art museum, brisbane, australia, November 17-Febraury 2019
medford johnston on display at the high museum of art

Medford Johnston's painting, Samburu, is now on display in the re-installation of the permanent collection in the newly designed galleries of the High Museum of Art.

The painting was first exhibited at the High in 2014 as a part of Johnston's solo exhibition entitled Counterpoise, which ran concurrently with his solo exhibition entitled Notes of Africa at Sandler Hudson Gallery.